09 Sep


Eid is where is cake becoming true example statement as the cakes gifting is taking place of all other sweets like mithai, gulab jaman, ras gully, barfi and all other traditional mithai for delivery in Pakistan.
Something sweet is the taste of Eid, whenever it comes in our mind the name of Eid; it get mixed memories of sweet and mithai that people to take some on that particular date. This trend is not just belonging to the Asian Muslims but also for all the Muslims around the globe. Every eid comes with new clothes, shoes, and much more shopping. Girls like shopping bangles, mehndi, new dresses, shoes and make up sticks with other necessary gifts, while the boys go for shopping of dresses, shoes, watches, and some other looking for shirt, tie and pants. This is the shopping of new generation while the parents are looking for what to take new for eat and sweet, hence eid is the call of lot sales of sweets, like cake has become good tasty sweet for eid now a days, people like buying cakes in Pakistan, and primegiftservice.com allows you to send eid cakes to Pakistan.
Here we are taking some good looking cakes for eid shopping, that will not only impress you but also the recipients, what do you think about a moon cake for night before eid, special eid cake on eid day, eid heart shaped cake and cake with bakra design, are you eager to see the pictures, let's share them with you.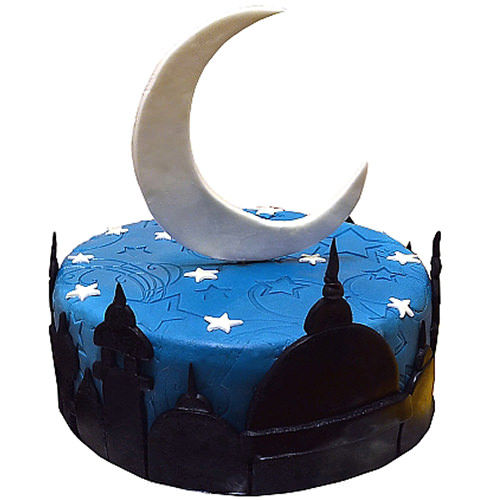 This what I was talking about a moon cake that is really perfect cake for sending eid cake in Pakistan a day before eid, that is really impressive and guaranteed to leave lasting impression on recipient, one of our special designer has made this cake for your very important occasion of eid, this cake can be personalized your custom greeting on it.
Yellow color is the favorite for girls and they like the flowers bails too, hence we have very eye catching eid cake for you to present on this eid for any girl in Pakistan, this eid cake will be really good choice if the recipient is decent and very smart to have this lovely cake.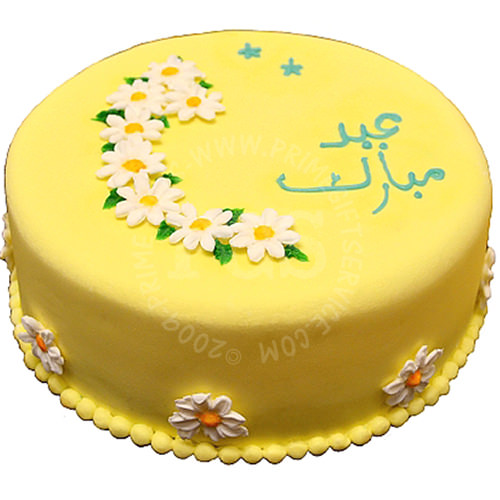 This is not the end, primegiftservice.com also has some other designs too. Here is another design that is mixed up with eid theme and marble, and we named it Eid Marble cake, isn't this is interesting, eid greetings can be customized.
If your recipient is heart shaped cakes lover then we have that for such receivers, a pure heart shaped cake and eid greetings on top of that is really wonderful.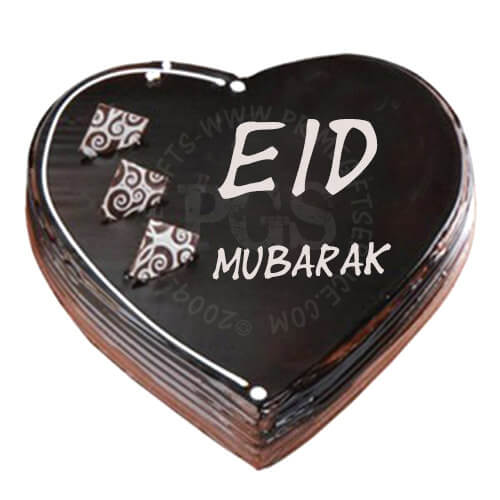 The upcoming Eid is Eid ul Adha, that belongs some sort of theming sacrificing goats, cows and more, so what do you think about a cake for Pakistan delivery in theming with Eid e Adha gifts? Yes, the cake with bakra design on cake is really nice looking cake for delivery of your eid cake orders in Pakistan or simply flowers delivery in Pakistan through Prime Gift Service delivery service.